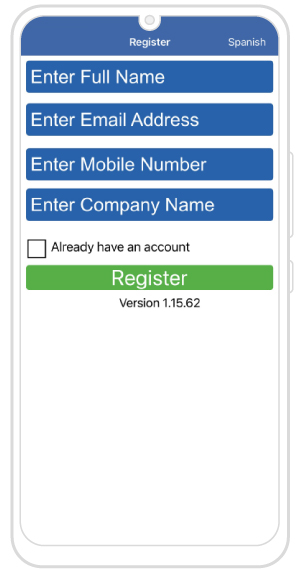 Step 4.
Complete the registration page.
The company name must match the Cloud account exactly. For instance if the company name is "ABC Trucking Inc." it cannot be entered as "ABC Trucking". If you are unsure please ask your administrator.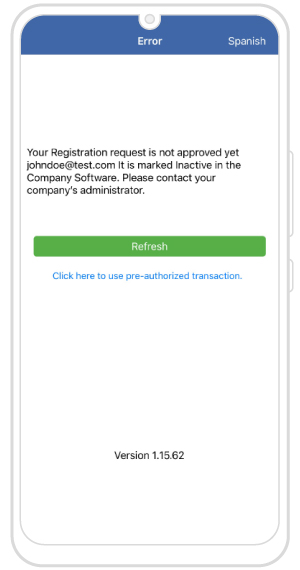 Step 5.
All set! Your administrator will receive an email with steps on how to approve the registration.